LEADERSHIP / CONGREGATIONAL / TRUSTEES TEAM
Chrissy is married to Peter and they have three fantastic children. Chrissy has worked for the Church since 2014 and is enjoying the journey of balancing family and Church life. She is currently Team Leader for the Leadership Team and, together with Peter, has responsibility for the Congregational Leadership Team as well. She has a desire to see people encounter God, experience His presence and to see people released to be all that God has created them to be. She has a particular heart for worship and a desire to see Heaven released on Earth- in Southend, Essex and beyond, into the nations of the world!
LEADERSHIP / CONGREGATIONAL / PASTORAL OVERSIGHT / TRUSTEES TEAM
Peter and Chrissy have been married since 2005 and Peter has been part of the Leadership Team for over 10 years now. He has a particular strategic and visionary gift with a prophetic slant, which brings great benefit to the team. His passion is for seeing the Church and His Kingdom being built here on Earth and he loves to disciple others and help to release those around Him step into all that they are called to be. More recently, his strategic gift has led him into other church leadership environments where he can help envision, support and equip other leadership teams. He also loves to play golf and cricket- neither of which he finds much time for at the moment!
LEADERSHIP / PASTORAL OVERSIGHT TEAM
Following her French and Politics degree, and Post Grad secretarial qualification, Anita worked as a PA, and then in Fostering and Adoption until the arrival of three lively children meant her time was devoted to keeping everyone fed, watered and in the right place at the right time! She initially returned to work as a teacher within Adult Education. Now she works for SCF with areas of responsibility in pastoral ministry and the development of our Healing Streams ministry. She enjoys drama, dance and movement in church and other settings. Alongside Mark she spends time supporting and encouraging leadership couples from other churches.
Anita likes to read and watch films, with gardening as a joint interest with Mark. Three young, lively grandchildren are proving to be a source of great delight despite living at a distance from Southend.
LEADERSHIP TEAM
Mark spent 24 years as a teacher of Religious Studies, before committing to work solely for the church. As well as his responsibilities in SCF, Mark is very committed to working with other church leaders for the benefit of the town and region, the strengthening of relationships and unity between churches, and the extending of God's kingdom across the area. His Anglican, Baptist, and Salvation Army involvement before SCF has given him great respect and love for the many expressions of the Body of Christ, and a strong desire to see Jesus' prayer for the unity of the church become a reality. He also travels abroad regularly with others, supporting the Fellowship's work of serving churches in Uganda, Russia and Asia.
Mark thinks food is one of God's best ideas; enjoys walking; and likes documentaries and whodunnits. He gets into the garden whenever time allows, or the weeds demand it!
LEADERSHIP / CONGREGATIONAL TEAM
Nicola has been involved in the life of the fellowship since 2012, serving on the Powerzone, Youth and Personal Ministry teams before joining the leadership teams. As part of CLT, she is responsible for oversight of the Youth Team, and enjoys being involved in youth events and ministry.
Nicola works full-time in education, where she has the responsibility of leading a year group, and the teaching of maths across the school. She enjoys mentoring and coaching, and loves to see people realise their full potential. In her spare time, Nicola enjoys reading, running, seeing friends, eating good food, and travelling to different countries.
LEADERSHIP / CONGREGATIONAL TEAM
Lindsey is part of the leadership team and she is responsible for PowerZone and H2E. Lindsey has a passion to include and support those with additional needs and their families. She enjoys running, meeting up with friends and family, being outdoors, travelling and experiencing different cultures, being creative and spending time with her husband Kevin. Lindsey and Kevin are foster carers which is hard work but very rewarding. They have been part of SCF since 2006 and have grown in their involvement.
CONGREGATIONAL leadership TEAM
Congregational Leadership Team is made up of:
Peter & Chrissy Burgess (Team Leaders), Charlee Clark, Nicola Goddard, Lindsey Nelson and Peter Robinson
Who together are responsible for:
Administering, spreading and living heavenly culture

Active involvement in making God ideas and dreams a reality

Being in and serving the local community
PASTORAL OVERSIGHT
The Pastoral Oversight Team is made up of:
Peter Burgess, Anita Churchward, Brenda Dalley, John & Annette Mortimer and Tim & Pam Staines
And is responsible for:
Building a family

Encouraging a welcoming atmosphere

Oversight of the Regional Pastoral Teams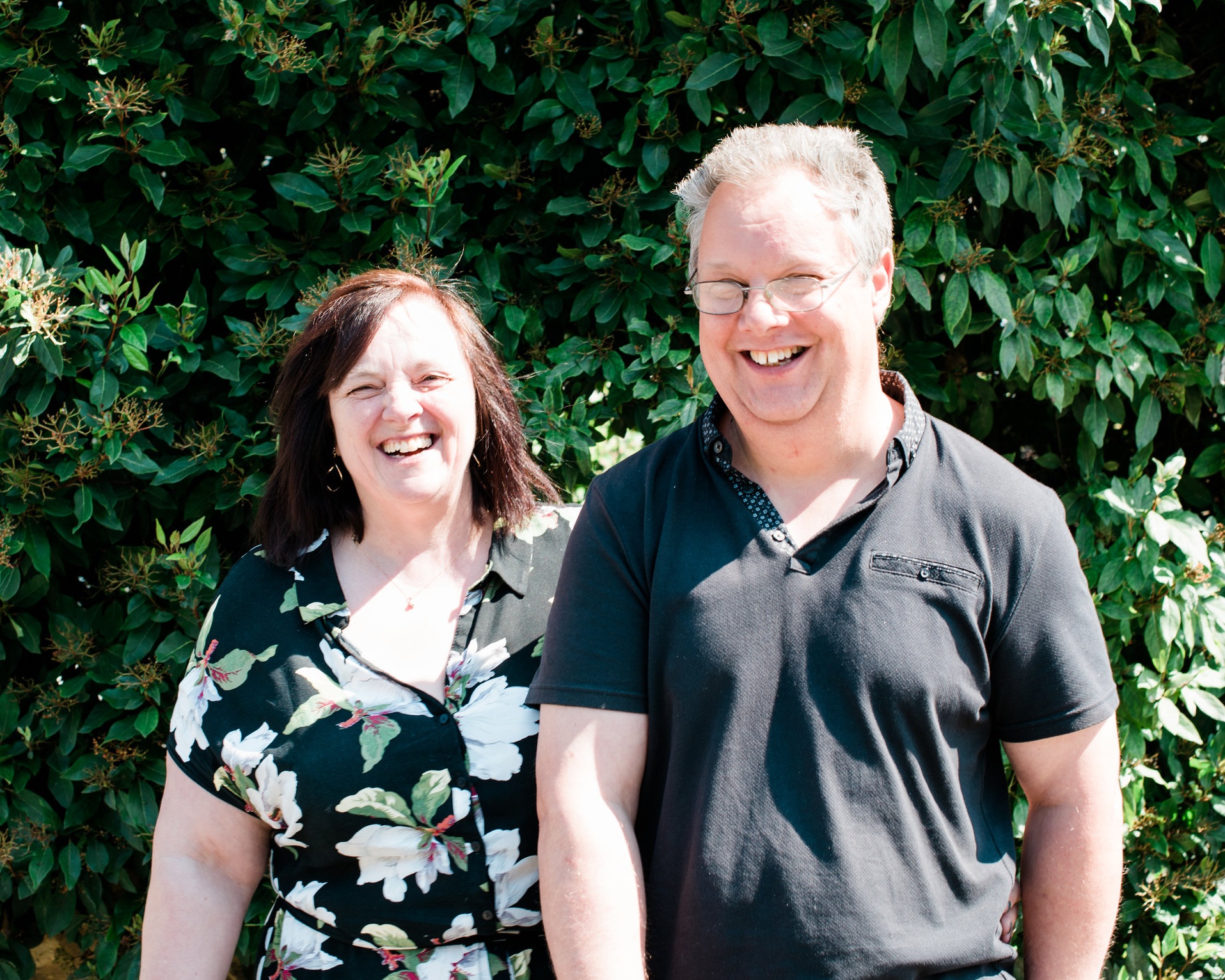 Trustees
Peter Burgess, Robert Bates, Chrissy Burgess (Acting Chair), Nigel Elliott, Malcolm Hart and Graham Stone
Together they have the responsibility for:
Ensuring all legal obligations and charitable objectives are fulfilled.

Financial oversight

Management of Church assets including the building and use of it.

Risk Control

Oversight of centre ministries

Staff (via a member of the Leadership Team)